Posts tagged
2012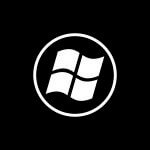 0
Digitimes has posted what they expect for the smartphone market in 2012 and they see Windows Phone taking a sizably bigger chunk of the market than it did in 2011.
While the market is still dominated by Android-based devices, Windows Phone is expected to take 6.2% of the smartphone market in the coming year.  Given that Windows Phone currently sits at about 1.5% of the market, that is a monumental leap forward – 242% increase to be exact.  Is it possible?  Absolutely.
2012 is going to the year that sees Nokia bring their full Windows Phone line to market.  Remember that Nokia is still the #1 selling brand of phone in the world.  They know how to sell devices and it is evident in their marketing plans for the Lumia 710 and 800 that they mean business with their new Windows Phones.  In January we should see the first Nokia Windows Phones here in the US which I personally expect to see a huge amount of marketing around it both from Nokia themselves and the carriers.
With the push that Nokia is making it is well within the possibility that Windows Phone could end 2012 with over 6% marketshare.
Read the full post over at Digitimes then tell me what you think?  Do you think 6.2% for 2012 is possible?  Ludicrous?  Selling it short?  Comment here or send me a Tweet.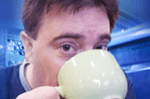 0
One of the most 'in tune" people in my opinion with Microsoft, Windows and Windows Phone is Paul Thurrott.  If you aren't familiar with who he is, check out his site, Super Site Windows or you can check him out with Mary-Jo Foley and Leo Laporte on Windows Weekly on TWiT.
Last year on his site Paul posted an article on what Microsoft needed to do to get Windows Phone right in 2011.  If you look at the list, Microsoft pretty much got it all done.  Now he has posted an article on what Microsoft needs to do in 2012 to fix Windows Phone and really establish it in the market.
He has a good list of things that need to be addressed by Microsoft in 2012 for the platform to be successful and I generally agree with most of them.  Give the article a read and see what you think.  Do you agree?  What do you see as Windows Phone's biggest stumbling block to success in 2012?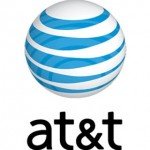 0
A great post over at WinRumors around AT&T and Nokia teaming up to launch Windows Phones together in 2012.  According to the post, talks have been underway for some time with some careful and strategic planning going on for how the devices will be marketed here in the US.
Glenn Lurie, head of AT&T's tablets unit revealed that the carrier is working on the final details of the agreement to bring Nokia devices to the United States. "We look at every promotional period separately and decide what we're going to spend our dollars on and what we're going to put our efforts in," Lurie said in aninterview with Bloomberg Business Week. "But nothing to announce there on that yet."
Read the full post over at WinRumors – it sure sounds like exciting times are coming in 2012!