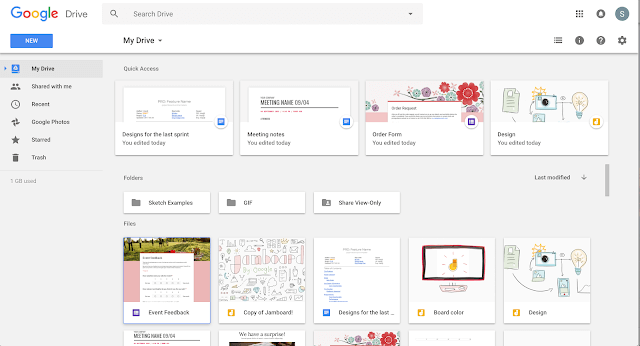 Google Jamboard, the whiteboard sharing and collaboration tool, has a new feature rolling out that will be handy for G Suite users who have the device.  You will now be able to see your Jamboard created files in your Google Drive, making it easier to review and to share those files with others.
While the rollout of this new feature will take a few days, once you have it, you will be able to do three key functions within Google Drive with Jamboard files:
Share jam files directly from Drive.
Open jam files from Drive in the Jamboard web and mobile applications.
Search for jam files in Drive (by entering "type:jam" in the Drive search bar).