Once again the Nexus 6, last year's flagship Nexus device built by Motorola, is on sale at Amazon.  The 32GB model is available for only $249.99 while the 64GB model is $299.99. That is a savings of $400 from when the phone was first released last year and this phone is still got plenty of swagger when it is compared to phones that are being released today.
I personally use a Nexus 6 as my daily driver and love this phone.  It has outstanding specs and performance and with it being a Nexus device, it already has Android Marshmallow running on it and I can use Project Fi.
Display: 5.96″ AMOLED, 1440×2560, 16:9 aspect ratio, 493 ppi, Corning Gorilla Glass 3

Weight: 184 grams (6.49 ounces)

Battery: 3220 mAh Mixed usage up to 24 hours*

Processor: 2.7GHz Qualcomm Snapdragon 805 with quad-core CPU (APQ 8084-AB), Adreno 420 GPU

Memory: 3GB

Camera: 13MP IMX 214 Image Sensor
Nexus 6 32GB – $249.99 – Amazon
Nexus 6 64GB – $299.99 – Amazon
When the phone is shipped to you, it will be running Android Lollipop out of the box as that is the Android version that the phone originally shipped with last year.  You will be able to immediately upgrade to Marshmallow and get all of the benefits of that release.  It is a hefty update for those who have not done it yet but does come to you via an OTA update.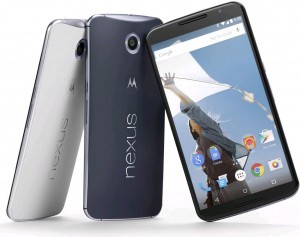 The good thing about owning any Nexus device is that you will receive the Android updates faster than anyone for the most part (HTC is pretty darn fast too) and you have the benefit of a pure Android experience.
Until the 6P was released this year, the Nexus 6 was the flagship device from Google and gives you a pure Android experience.  While it is big to hold, the 6″ display makes it super easy to view for long periods of time.
Nexus 6 32GB – $249.99 – Amazon