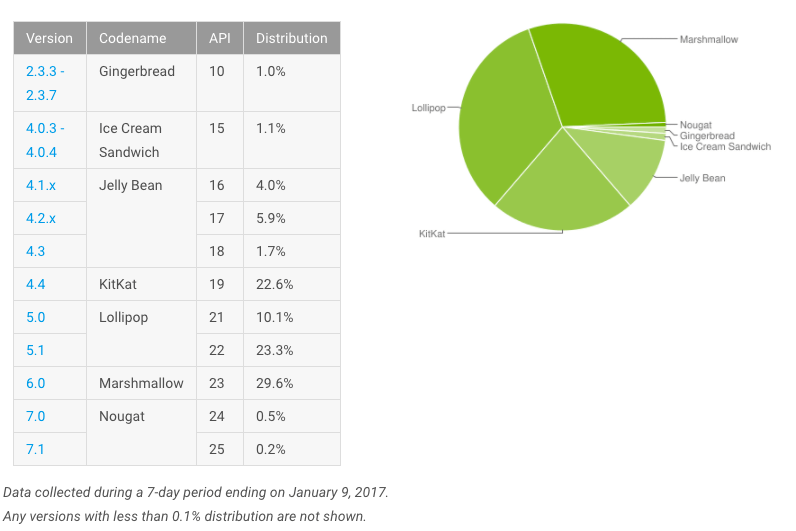 Let's all have a moment of silence for a dearly departed friend, Android Froyo.
(silence)
Google has just released the latest Android Platform Report and the nearly 6 year old Froyo is no longer on the report.  The report is based on devices that came to the Google Play Store for the week ending January 9, 2017.  While certainly not a definitive resource when it comes to the Android install base, it is a solid resource that gives some great insights to just what versions of Android are out there and in use.  The news for Nougat is that installs still remain low.  The latest version of Android only accounted for .7% of the devices hitting the store, miles behind Marshmallow at 29.6% and even further behind leader Lollipop, which sits at 33.4% of visitors.  Still, that Nougat number is a .3% increase over last month but equally, Marshmallow jumped up 3.3% for the report.  For the rest of the versions, numbers declined.
Android Lollipop dropped .6% to 33.4% while KitKat had the biggest drop of 1.4% to 22.6%.  Jelly Bean dropped to 11.6%, down from 12.8%, Ice Cream Sandwich dropped .1% to 1.1% and finally, the now quite crusty Gingerbread release dropped to 1%.