[Update 2] – T-Mobile and Verizon are now allowing customers to return their replacement Galaxy Note7's.  That makes all four major carriers in the US.
[Update] – AT&T now allowing customers to return their replacement Galaxy Note7's too
Sprint has taken a big forward step in the sage with the Galaxy Note7 from Samsung.  While they and other carriers have been offering replacement devices or returns, Sprint has now gone a step further and told their Note7 customers they can replace it with any device.  This change comes after what appears to have been an updated replacement Note7 catching fire on a Southwest Airlines flight this week.  While the FAA and Consumer Product Safety Commission investigate, Recode has talked to Sprint and they are replacing devices out of customer desires for safety.
"If a Sprint customer with a replacement Note 7 has any concerns regarding their device, we will exchange it for any other device at any Sprint retail store during the investigation window," the Sprint representative said.
This comes after T-Mobile started selling the updated Note7 in their stores and online this week (Wednesday ironically).
The news certainly is not good for Samsung and the Note7 on both counts.  If indeed it turns out that one of the replacement units did catch fire, that is only going to further damage the company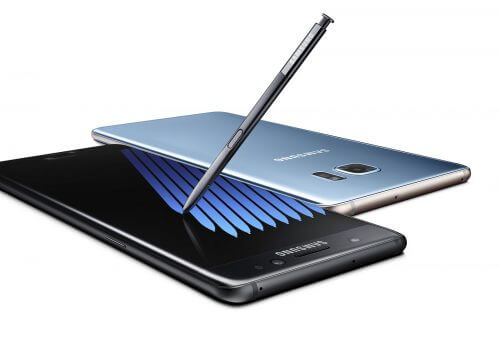 and the beleaguered phablet.  It is estimated that the recall to this point has cost Samsung $1 billion and if they have to do another round of replacements, that number will hockey-stick.
For their part, AT&T and Verizon did not respond to Recode for comment on what they were doing in light of this latest Note7 issue while T-Mobile will let owners return the device within 14-days of replacement or purchase.
If you have a Galaxy Note7, regardless of the carrier, pay attention to this story over the next few weeks and be careful.  It doesn't appear that the device is completely out of the fiery woods just yet.