Google has released an important update to Gmail for Android that users of Microsoft and Yahoo email accounts will benefit from greatly.  The latest update brings much improved support for email accounts from the companies including support for 2-factor authentication.  The update is version, wait for it…. 5.5.101116392 for those keeping score at home and who like Google version Bingo and it is for both Android phone and tablet devices (the build number for tablets is slightly different).
Gmail for Android – Free – Download Now
Support for Microsoft and Yahoo accounts in Gmail for Android has been there for some time so that isn't anything new.  What is new however is the support for 2-factor authentication.  A good security practice is to have this enabled and previously if you wanted to use the Gmail app to check your Outlook.com or Yahoo.com email, you couldn't do it if you had this enabled.  It forced you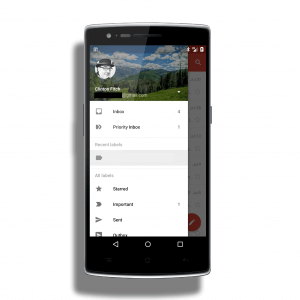 to use another app.  Now that is no longer the case.  You can configure Gmail for your Microsoft or Yahoo accounts and it will do the 2-factor authentication and supports account recovery.  Essentially it allows you to make Gmail for Android your single email app.
Along with this improved support for other accounts, Gmail for Android has also received bug fixes and performance improvements that should make the app run better on your Android phone or tablet.  Even if you do not use Microsoft or Yahoo accounts, this update is worth the download just to make sure you are the latest build running the latest and greatest.
Gmail is free of course like the other Google apps.