The Angry Birds franchise is still going strong and one of the first games in the series, Angry Birds Seasons, has just been updated once again.  Angry Birds Seasons is updates about 4 times a year, around particular seasons or events.  The latest update is a new chapter titled Marie Hamtoinette which brings a whole set of new levels and brings the episode count in the app up to 26 in total.  Not bad at all and with over 2 billion downloads, clearly the game has been and remains a hit.
In the release notes for the update, the Rovio team who developed the game outlines the springtime tea party theme of this new chapter.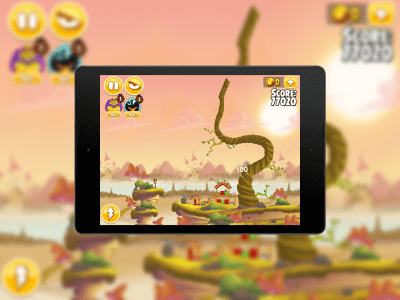 Join the birds for a springtime tea party among the court of his majesty, Ludpig XIV. Relish in the intoxicating scent of flowers, and feast your eyes on ornate topiaries in the garden as a baroque melody tickles your eardrums. With all this indulgence, you might almost forget that your friends have been captured…
The update to Angry Birds Seasons brings the number of levels available in the game to over 775 now, all of which are free with each update to the game. There are in-app purchase available of course but this game in particular and the franchise in general, if you are patient, can go a long way without ever having to spend real money.
If you have the game installed on your Android phone or tablet, you should see the OTA update come to you over the course of the next few days.  If you haven't tried out Season, my personal favorite Angry Birds game, you can download it from the Google Play Store.