Asus has opened up pre-orders on the new ZenFone 3 Deluxe on their website.  The 5.5″ phone with 4GB of RAM and 64GB of storage is $399 and it is unlocked.  That means it will work with any GSM carrier here in the United States.  According to the website, the phone will start shipping on October 12, 2017.  The ZenFone 3 Deluxe is just one of a series of phone that Asus announced late this summer and is certainly one of the more affordable with a lot of bang for your buck.  It is powered by the Snapdragon 625 octa-core processor running at 2 GHz, it has 4GB of RAM and 64GB of Storage which can be expanded up to an additional 2TB thanks to the Micro SD slot.  The ZF3 is also a dual-SIM phone and it has a 5.5″ display that renders Full HD and is protected by Gorilla Glass 4.
As the phone is unlocked, support for 4G bands is critical to assure it works with the maximum number of GSM carriers like AT&T and T-Mobile.  The LTE bands supported are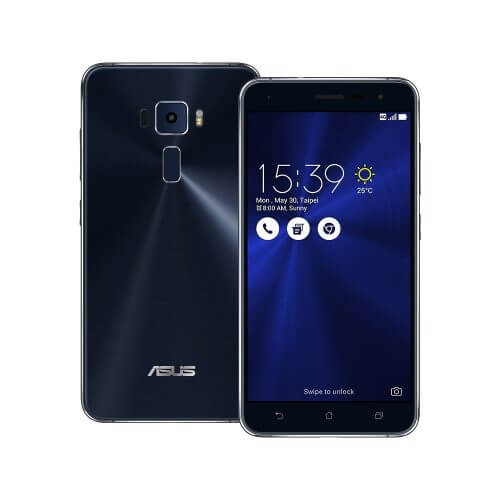 1/2/3/4/5/7/8/12/17/18/19/20/26/28 so you should have no problem using it here in the United States.  Unfortunately for CDMA carriers like Sprint and Verizon, the ZenFone 3 won't work for you.
Finally, the phone ships with Android Marshmallow 6.0.1 but it is planned that an Android Nougat update will be coming for it at some point.  When that will happen has not been fully defined by Asus.  If you are interested in this phone, do know that Asus has enabled Adoptable Storage on this phone, a standard feature for Marshmallow and Nougat but one that some manufactures have disabled.  That means when you insert a SD card into the phone and configure it, it becomes one large pool of storage for your phone.
For more information and to pre-order your ZenFone 3 Deluxe, visit the Asus website.