Google Allo has not had the best reception since its release last month but it is clear that Google intends on driving it and their new video app, Google Duo, as their primary messaging apps.  Allo, for its part, is getting a healthy update today that brings a couple of feature many users requested on the initial release.  First is Direct Reply.  This feature allows you to reply to a message right from the notification shade – like you can with, oh, just about every other messaging app from Google and others.  While you have had quick responses available in the Notification Shade, being able to reply with your own text, to now, hasn't been an option.  This is certainly a must have feature for a messaging app these days and it is good that Allo has it on board.
The second big feature in this update to Google Allo is support for multi-window in Android Nougat 7.0 and higher.  This one to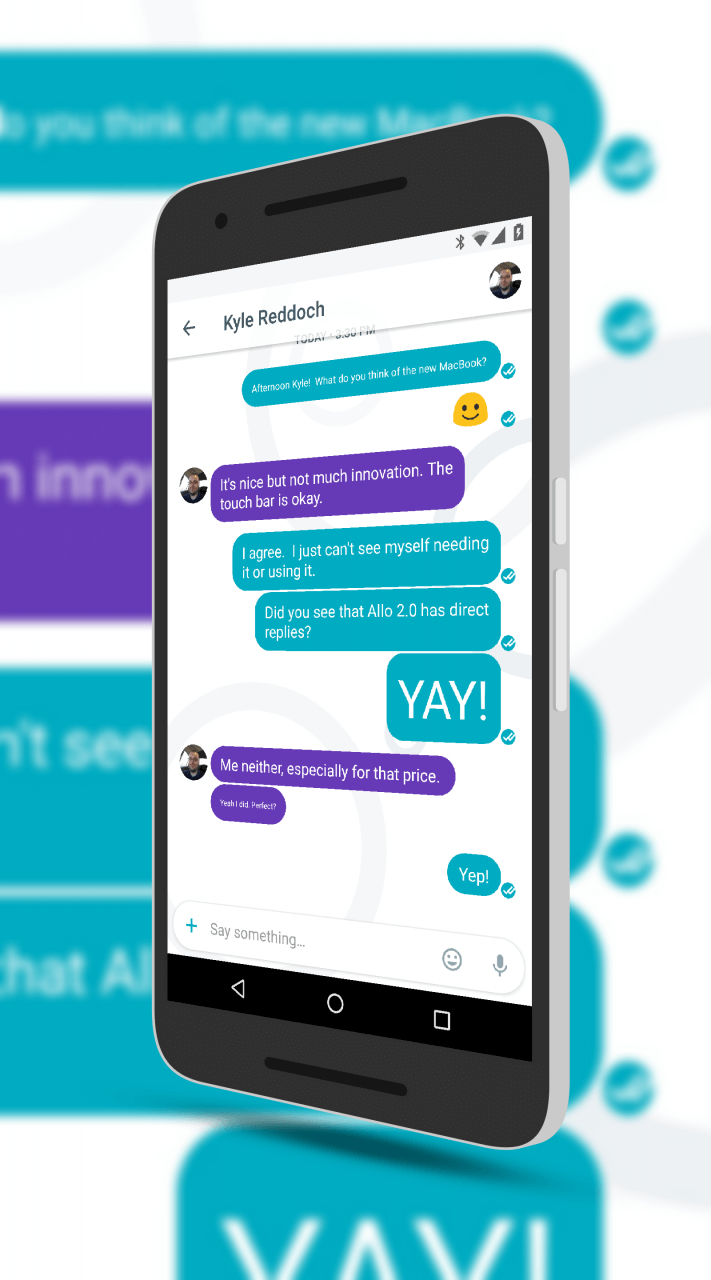 me was a head-scratcher as you would have thought an app launched at the same time as Nougat would have had this Day One.  Nope.  If you tried to use multi-window with Allo, it would give you a pop-up saying it wasn't supported and wouldn't let you go into this viewing mode.  This will be a big help for those who need to communicate in the app while, say working on a document.
There is still certainly room for growth for Google Allo as things like SMS support is not there, a Chrome plug-in for desktop sync (like Hangouts) isn't there either.  So yeah, lots of room still to grow.
While it is still limited, I do like Allo and use it daily to chat with friends in the Google world.  These improvements are certainly welcome and bode well for future updates with more user feature requests added to the app.
The update for Allo is rolling out now and it will take a few days for everyone to get it via an OTA update.