As a Google Photos Top Contributor, there are a few feature requests that I hear pretty regularly.  One of those is now off the list:  Albums in search results.  The latest update to the Photos app now shows you albums in your search results when you are looking for a photo (or in this case a set of photos) within the app.  It is a small feature mind you and frankly, should have been there a while ago.  But it is there now and it is a good proof point that Google does take user feedback seriously.  With any Google app, if there is a feature you want to see, use the Feedback feature to get that to Google.  It really does work.
If you are in Google Photos, you can simply type a word, person, creature (dog or cat as an example) and the search results will bring up photos with those key words as well as albums that contain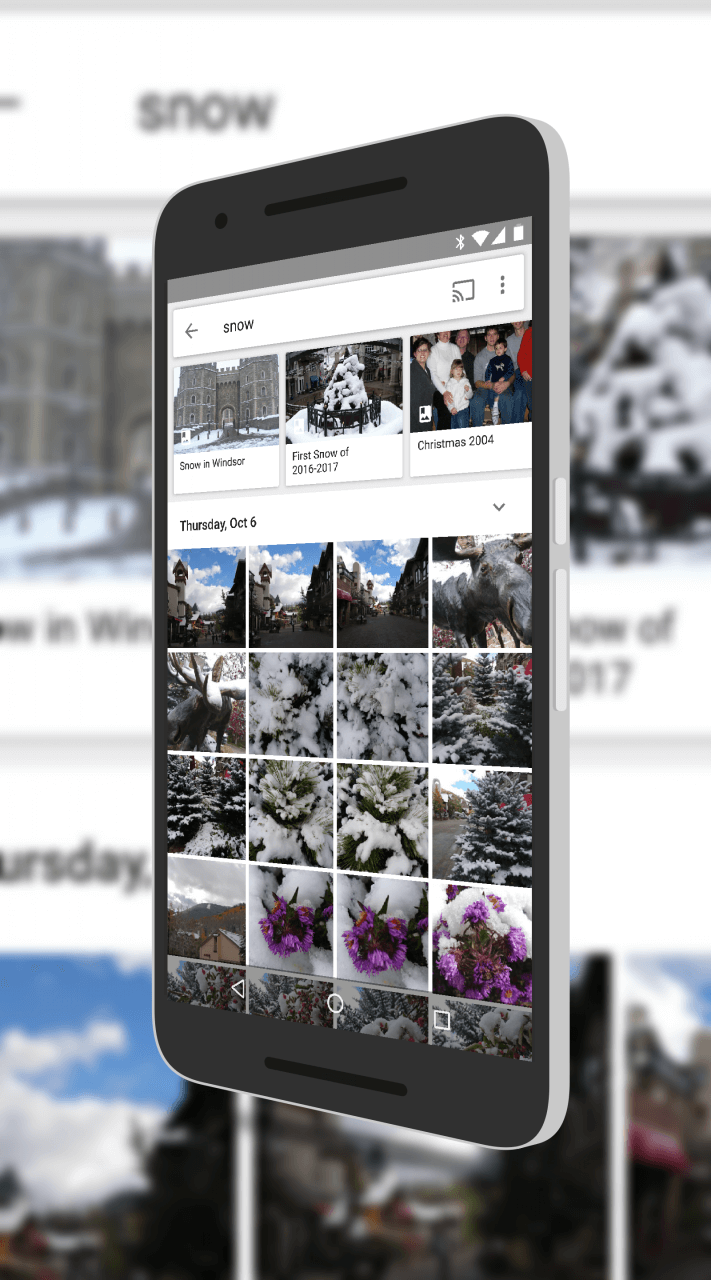 photos with that content or that name.  In my example to the right, I searched for snow and it shows albums at the top in a carousel with individual photos and videos below.
To get this new feature on your Android phone, you need to be running the latest version of Google Photos.  That is build is version 2.2.1.xxxx (xxxx meaning it varies by device) for those keeping score at home and who like playing version Bingo.  Once you have that version of the app, the feature has to be enabled on your account by Google.  That process has been rolling out over the past week or so which means you more-than-likely already have the feature available.
If you have't tried out Google Photos, it is free and a great way to keep your photos from your phone safe and sound online thanks to being stored in your Google Drive.  If you use High Quality (which works great for photos under 16MP), that store is free.  If you upload in Original Quality, it counts against your Drive storage quota – unless you have a Google Pixel.