One of the anticipated games for Windows Phone has finally come to Marketplace.  Lets Golf 2, the popular & dare I say fun golf game from Gameloft, was released earlier this morning.  The game is one that is truly cross platform as it is already available for both the iPhone and iPad as well as Android (Lets Golf 3 for Android was released a couple of days ago).
Lets Golf 2 should not be considered a serious golf game in the vein of the Tiger Woods franchise from EA Mobile.  Rather it is a fun take on the ancient game, with anime characters doing the golfing, each with their own skills and talents.  It is very much a casual golf game but a fun one to be sure.
Two key things about this release:  First, the graphics in the game are terrific with rich, colorful textures throughout.  Second, it is a XBOX Live title so you can score achievements as you progress through the game.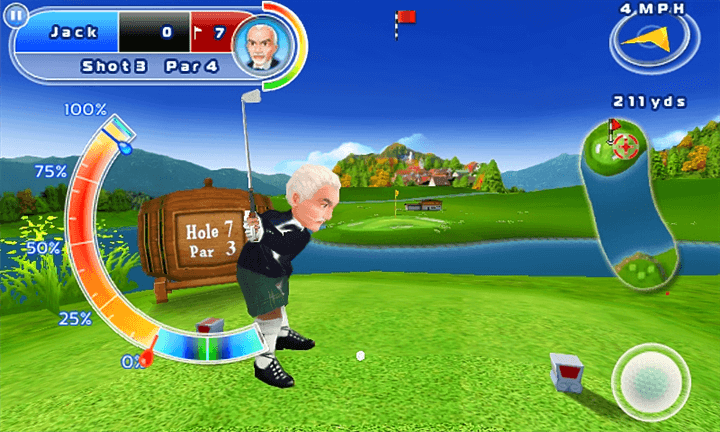 Other highlights include:
108 total holes of golf on 6 courses

Each character has their own unique skill or power

Career mode and casual mode with different challenges (closest to the pin, Shoot Out)
Lets Golf 2 is available in the Marketplace for $4.99 and can be found at this link