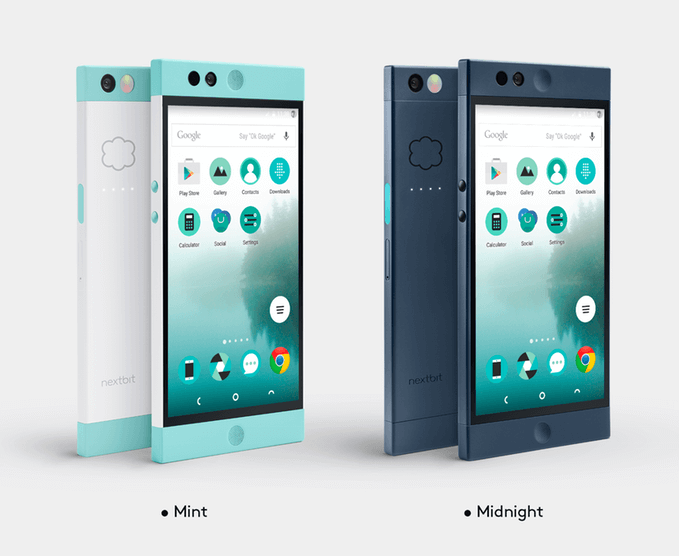 As 2016 starts to wind down, It is always interesting to go back and look at how things progressed throughout the year.  To be sure, there have been a huge number of phones launched this year from a wide range of manufactures.  One of the new kids on the block, Nextbit, launched their first phone in mid-2015 and started shipping it in February of this year.  Originally priced at $399 and having more than a few teething problems (mostly related to a really sluggish camera), the phone has slowly and steadily been updated, fixing issues and improving performance as time has gone by.  At the same time, the price kept dropping.  Mid-way through the year it hit $299 from Nextbit with Amazon dropping the price for a few weeks here-and-there to $199.  Now it is available for $169, a price which makes this solid performing phone a no-brainer.  Seriously, I would challenge readers to find an equally equipped phone for this price.
What I'm not going to do here is rehash my review of the Robin.  You can read that and get the specs and my initial thoughts.  But I will make the case for this phone being the unsung hero of the year based on its specs for the price, the update cycle that Nextbit has been keeping and the open and supported nature the company has taken with the Robin.  Let's start with the specs.  It is powered by the Snapdragon 808 processor running at 2GHz and coupled with the Adreno 418 GPU.  It has 3GB of LPDDR3 RAM coupled with the processor which gives a nice, snappy feel to the Robin during use.  Storage wise you have 32GB available on the device along with 100GB in the Nextbit Smart Storage
The Display of the Robin is a 5.2″ renders at 1080 x 1920 Full HD resolution which gives you approximately 423 PPI.  That makes the flat screen of the phone easy on the eyes when viewing for a long period of time.  The display is protected by Gorilla glass 4.  Camera wise, the main camera is a 13MP unit with phase detection auto focus and a dual-tone flash.  On the front you have a 5MP camera that is wide angled to give you a good selfie image.
In the market today, there are a handful of phones that run the Snapdragon 808 processor.  Those phones are all substantially more than the Robin.
Blackberry Priv:  $399
LG V10:  $368
Nexus 5X:  $299
Moto X Pure:  $299
Lumia 959 (Windows 10):  $369
All of these phones have 32GB or less in storage so from a price point alone, even at $299, the Robin starts to make a lot of sense.