After being leaked a couple of days ago along with a slew of other leaks, the Google trade-in program for the Google Pixel is now live at the Google Store.  The program allows you to trade in previous Google Nexus phones, LG, Samsung, and iPhones to get a credit towards the purchase of a new Google Pixel or Pixel XL.
With the new Pixel 2 and Pixel 2 XL only a few weeks away, it is a little surprising to see Google open this program up now.  The assumption was that it would start when the next generation phones were announced.
As for the value that you get, it largely depends on how new your phone is and its condition.  For example, if I wanted to trade in my Nexus 6P with 64GB of storage, I would get back $155 since it is in working condition and doesn't have a broken screen.  If I trade in my wife's iPhone SE 128GB, that would get me $87.
How the Google Pixel trade-in program works is similar to other programs.  You will purchase your new Pixel and ship your old phone to Google.  Once they confirm the condition of the phone (in other words, don't lie), you will receive a credit for the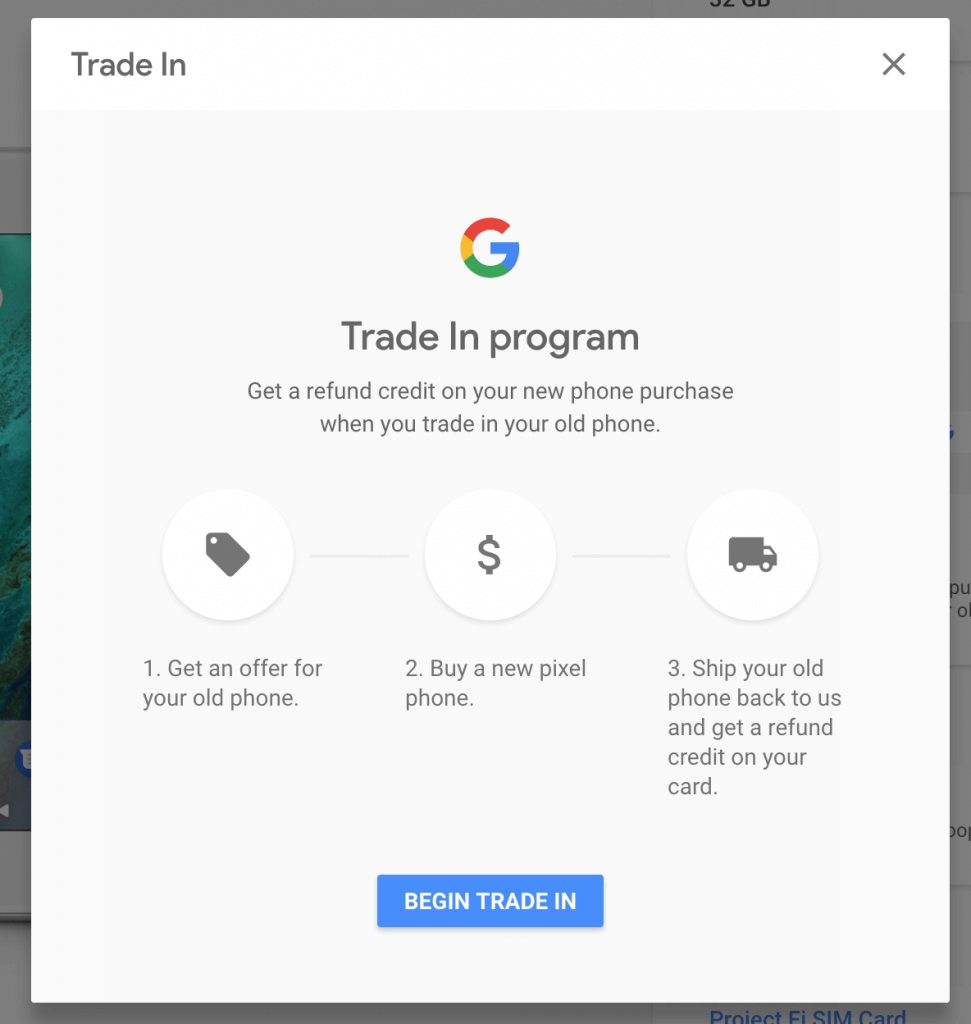 amount on your purchasing debit or credit card.
Finally, the program is limited in the devices that they will accept on trade-in but again, this falls in line with similar programs from other manufactures.  For example, you can only trade in an iPhone that is an iPhone 6 or later.  From Samsung, it is limited to the S7, S8 and the Note 5 devices.
To get more details on the program, head over to the Google Store.  Once you start the process of buying a new phone, you will see the option to use the trade-in program.